Place Trade Financial, Inc. TWS Installation Instructions
This instruction walks you through the standard installation procedure for installing TWS, and shows you the pop-up windows that you will encounter and need to take action on in each step throughout the process. The instructions are specific to the browser and operating system you are using.
---
When you click the "Download" button you will see the below: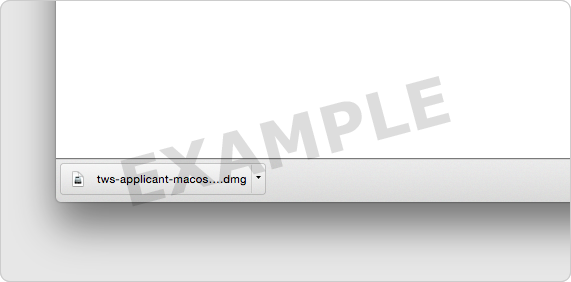 In the bottom left corner of your browser find and click the tws…exe download button.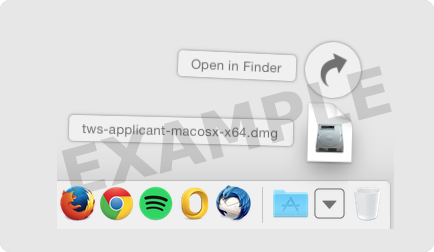 Click your Downloads folder to see the list of available files, and double-click the tws.dmg file to open it.
If the Downloads folder is not in your dock, you may locate it under Macintosh HD > Users > yourusername > Downloads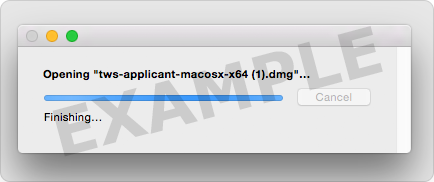 Double-click the Trader Workstation icon to initiate installation.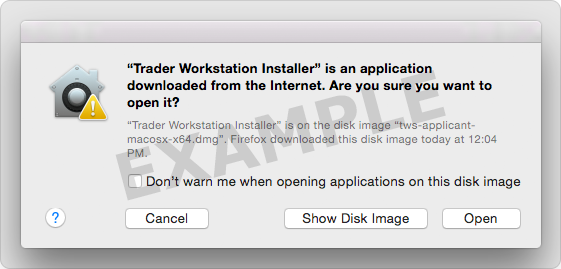 Click "Open" to confirm and start the installation.
A proprietary Java Runtime Environment is included with this package and may take a minute to install – please wait!
The Setup Wizard will display when the installation is complete.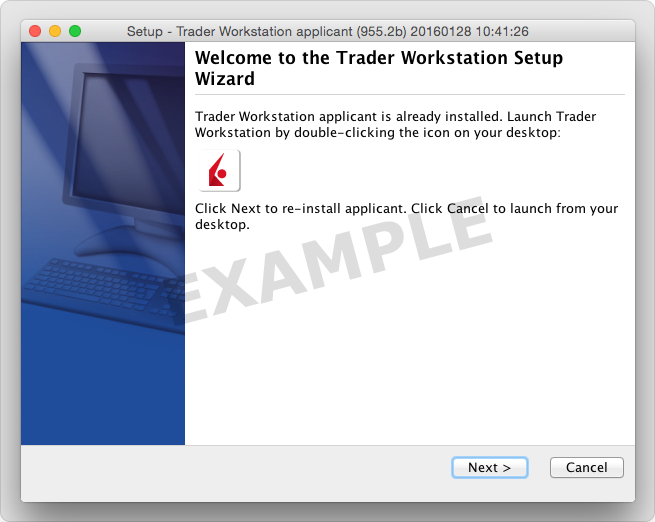 Click the "Next" button on the Setup Wizard to install TWS.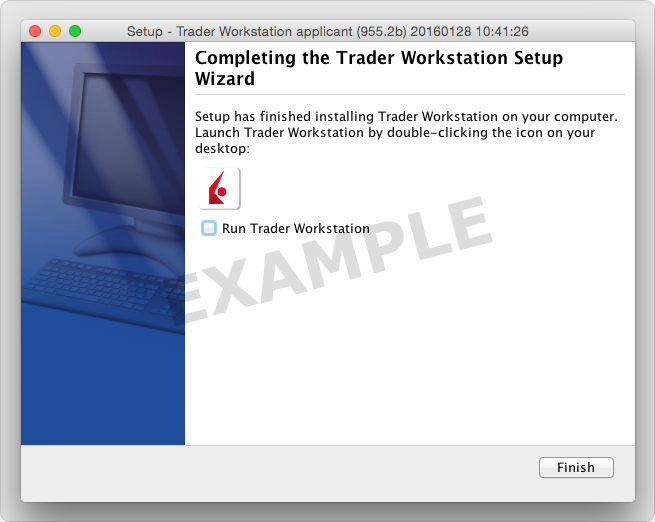 Uncheck the "Run Trader Workstation" box and click the "Finish" button. A TWS icon is installed on your desktop.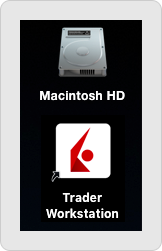 Find the TWS icon on your desktop and cilck to launch the Login box. You can also launch the TWS software from the Trader Workstation folder located under Macintosh HD > Users > yourusername > Applications > Trader Workstation.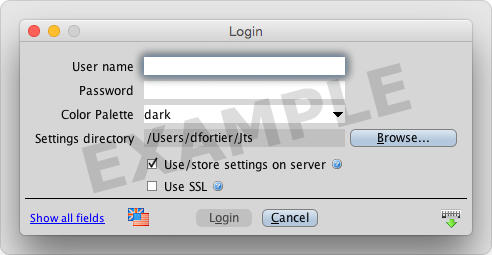 Enter your username and password then click the "Login" button to log into TWS.